17 MARCH 2020
Online shopping at large retailers in the United States is 17% more carbon-efficient than visiting traditional stores.


Underpinning this are important assumptions such as the scale of the operation, the number of items purchased, return rates and single use packaging. Consumer behaviour is key.


All retailers need to be on a path to net zero emissions. Ecommerce companies look well placed to make this transition due to their greater control over the logistics chain.


Ecommerce companies should use their technology and data capability to enable sustainable patterns of consumption.
Introduction
Ever worry that those packages dropping through your letter box are increasing your carbon footprint?
Emissions footprints
Greenhouse gas (GHG) emissions for ecommerce are 17% lower than bricks and mortar retail in a base case scenario.
GHG Footprint: ECommerce vs Bricks and Mortar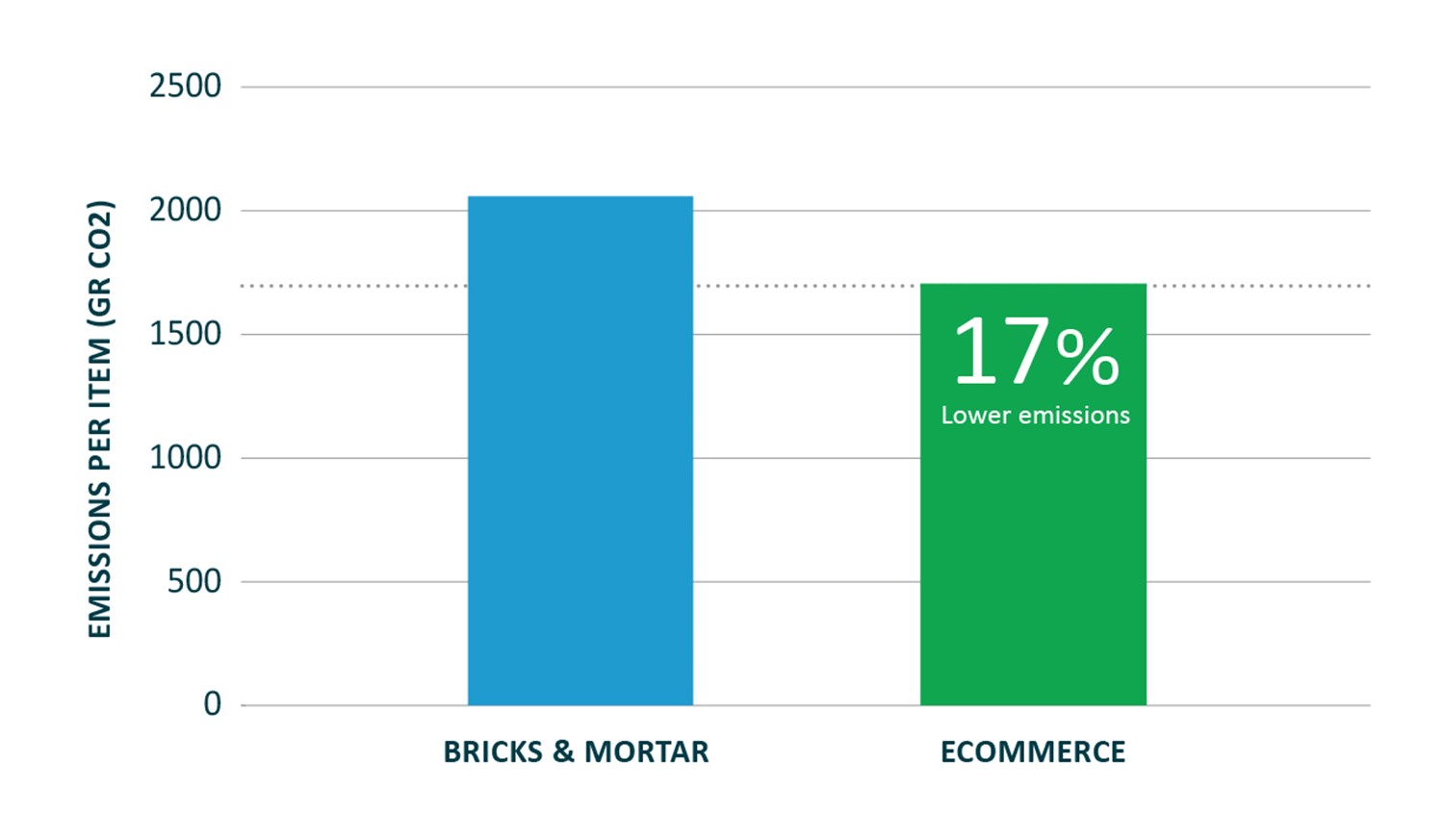 ECommerce
As long-term investors, we continually seek to understand the impacts that companies have.
10% Ecommerce - share of all retail sales in the US in 2018
Unboxing the data
Base case results
1. Transport
2. Buildings
3. Data/HQ
4. Packaging
Transport
Within transport, there is an important trade-off between last mile delivery for ecommerce, and customer transport to brick and mortar stores.
Key factors
While the overall balance is in favour of ecommerce in our base case, it is easy to imagine how, with a few changes to the assumptions, the scales could tip in the other direction.
Scale
1. Scale and time
2. Best behaviour
Heaven and hell
In addition to our base case, we explored two scenarios: 'ecommerce heaven' and 'ecommerce hell'.11 
Ecommerce heaven
Ecommerce Heaven and Hell scenarios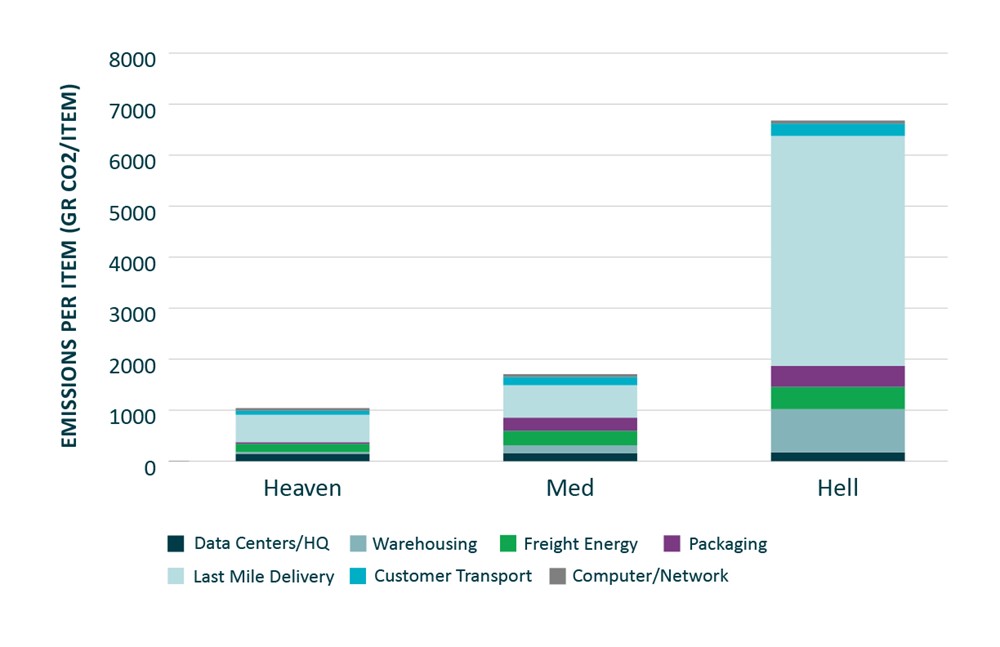 Net zero
Towards net zero
1. Transition levers
2. Supply chains
Retailers commitments to climate action
Retail: Companies with science based targets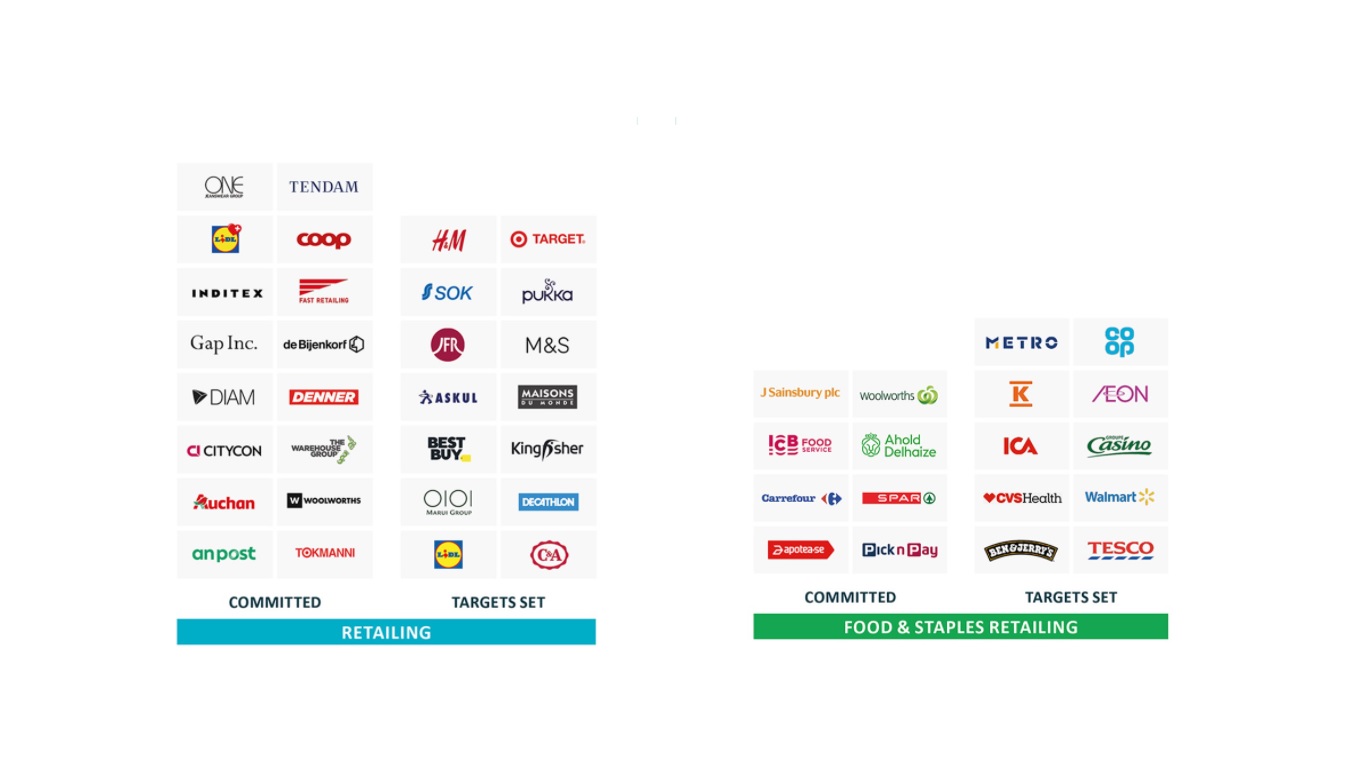 What we buy
Is ecommerce changing what we buy and how much we buy?
What we buy
17 bn units of clothing are sold each year in the US.22 It is very possible that ecommerce is leading to a shift in consumer choices or in the volume of sales, but it's hard to find it in the data.
Conclusion
Online shopping has a lower carbon footprint today – but as we have seen, there are a lot of elements to this story.