In Brief
Decisions made by investors today will have huge impacts on future wealth. A quote often wrongly ascribed to Albert Einstein is that "compounding in financial markets is the 8th wonder of the world. They who understand it, earn it... they who do not... pay it." We think companies that take early action on greenhouse gas emissions will enjoy a similar benefit. And those that delay, will pay for it. Investors should take note.
Introduction
Climate action today is undervalued. In this piece, we explore the concept of the Time Value of Carbon (TVC).
Carbon
Three ways the time value of carbon is material for investors.
1. Companies risk falling behind the climate action curve
The journey to 1.5 degrees has become much steeper over time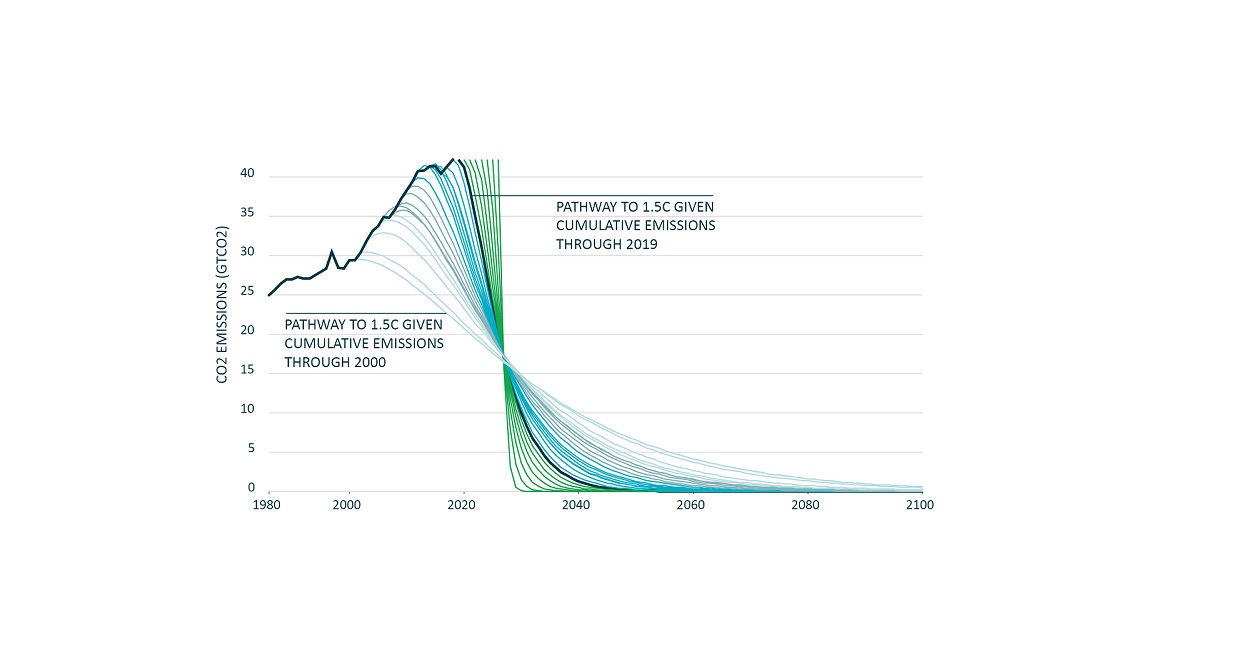 Transition
2. There are diminishing prospects for an orderly transition
3. Heading in the wrong direction
BQ AND MQ
So how should investors approach this challenge?
RISK
Uncertainty, risk and option value.
TIME HORIZONS
Capital allocation often has long-lasting impacts.
Conclusions
We believe early climate action is undervalued, particularly as it applies to companies.